Today's post comes from new independent author Jason Derr, whose novella The Boston 395 is available via Smashwords. 
Why Publish an eBook?
No one has asked me that question yet. Friends are excited to get the book, online connections are encouraging me to be 'indie' and 'DIY' in my publishing. But no one has asked me WHY?
Why, one should ask, have I published The Boston 395 independently.
In part the answer is rooted in economics. If I sell, and sell well, I will make a greater royalty as an independent than I will for a publisher. In part the rest of the answer is economic: I can't afford to mail manuscripts or query letters. I mean, I can't afford the stamps. Or the envelopes. Or the printer paper.
Beyond that, though, is a commitment to the craft. My wife is a fiber artist and I am a writer. In our dreams – in our best, shiniest dream – we live simple on cheap land somewhere raising chickens and goats with our income – whatever it may be – deriving from our craft.
We are committed to the craft as a lifestyle, as a source of well-being and income. And, we pray, that one day that income will be meager enough to live the life of simple artists committed to their crafts without the distractions of day jobs.
But in the meantime I write ebooks to hold back the madness of poverty, to hold back the frustration of not being able to use my income, and to celebrate the joy of story and narrative and ideas that spring to my head at unseemly times.
So why write an eBook? Why write The Boston 395 and publish it myself via Smashwords?
Because I believe in story as craft and lifestyle and holy vocation, and I want to undergo that journey in charge of my own destiny, in charge of my own rising or failing.
La Vie Boheme!
The Boston 395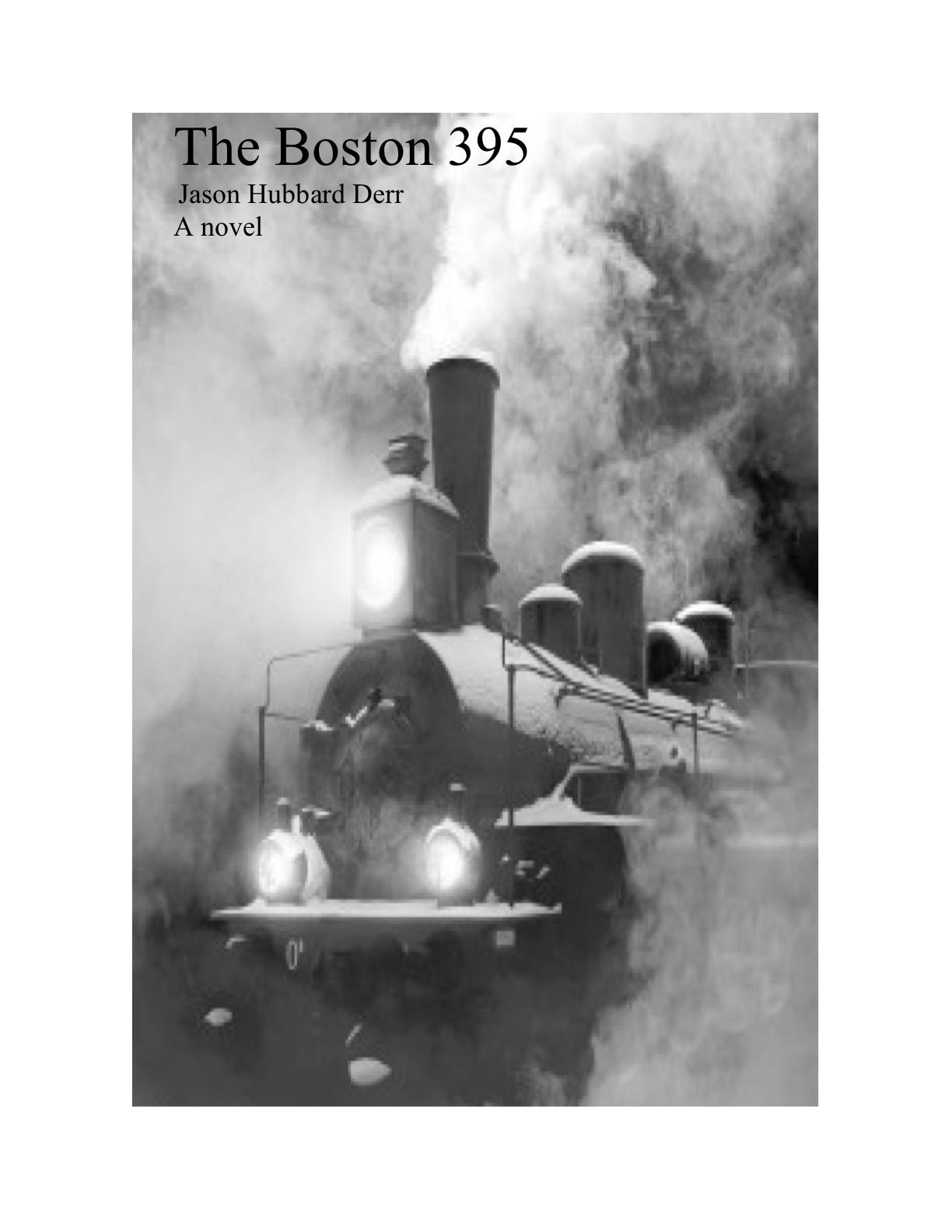 The following is from the "back of the book":
"The economic downturn has left James Scotesdale vulnerable and broken. A 25 year old college graduate he is living on his mothers couch with nothing but debt, a broken heart and fading expectations to show for himself.
"And then one day The Boston 395 shows up in his living room, a full service train with stops in the most broken moments of his life. What sort of train is it?
"The Boston 395 is a tale of magical realism and post-modern fantasy. It is the tale of our dreams, our expectations and our broken hearts – and the living we do in the midst of it all."